Overview
The ideal affordable entry-level machine for farmers starting a TMR Feeding System. With a capacity of 5m³ it is the smallest model in the Siloking Kverneland range, yet it features much of the proven technology of the larger machines, but is compact in size, versatile and flexible. The low design also ensures this model is suited to loaders with a limited reach. This machine feeds 10 to 35 cows per hopper filling. Standard with direct discharge from the front right door, weighing system, straw ring and hydraulic controls direct to tractor – this model produces a fast and precise feed mix.
Key Features
5m³ version capacity for 15 – 35 cows per hopper filling

Direct discharge from the door front right (Standard)

Control direct from tractor hydraulics

Low design for easy loading

Technical Specifications
| | Capacity | Length | Width | Height |
| --- | --- | --- | --- | --- |
| Smart | 5m³ | 3.40m | 2.08m | 2.28m |
Specifications
Single Turbo Auger
Turbo Auger is fitted with hard-edged scraping strips (St 70) and multiple adjustable hard-coated XS knives, ensuring ultimate durability of this component.
The scraping strip of the auger has a flat design to reduce power requirement. The flat strip is able to lift concentrates from the bottom of the machine so it is possible to add concentrates from the beginning of the mixing process.
The 20mm bottom plate (25mm on model Premium 16) from high quality (St 52) steel, together with the heavy-duty edged hopper  ensure a perfect interaction between Turbo Auger and hopper.
Equipped with an additional wing at 180° to the auger leading edge, the Turbo Auger ensure a rapid and thorough mixing action.
For longer durability Siloking Kverneland has developed SILONOX lining as an option for the mixing augers and hopper walls, where most wearing occurs.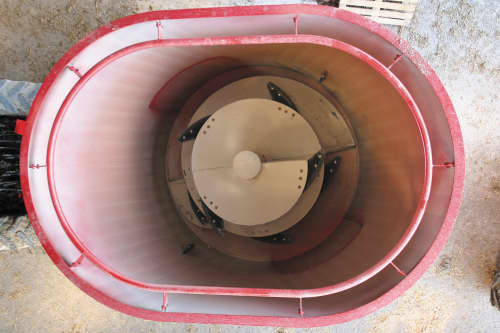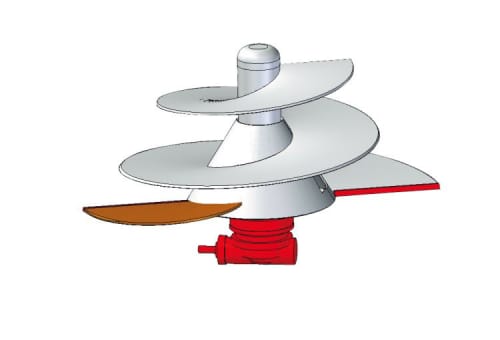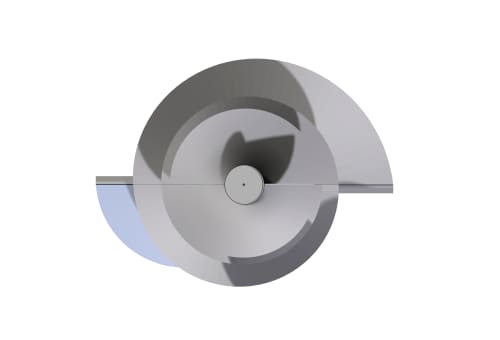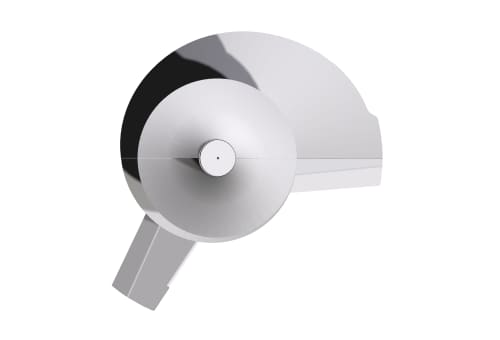 Gearbox and Driveline
Standard with planetary gearbox with helical bevel gear drive, the heavy duty transmission is designed for efficiency and durability, even when operating at full load.
The relationship between gearbox and auger is carefully balanced for the optimum mixing result – high mix quality in the shortest possible time.
All elements of the transmission – auger connection, planetary gearbox, 2-speed gearbox & drive-line – match the requirements of excellent mix results with minimum down-time.
Weighing System
Precise control of ration components is needed when preparing feed rations.
Siloking Kverneland vertical mixers are fitted with a highly accurate weighing system as standard.
This means that exact quantities of materials can be loaded – essential for the preparation of accurate feed rations.
Featuring multiple weigh bars mounted between hopper and separate chassis, this quality system offers very accurate control of even small components during the loading of the machine.
Clearly visible some distance from the machine, the simple scale is standard with a fully programmable system as an option.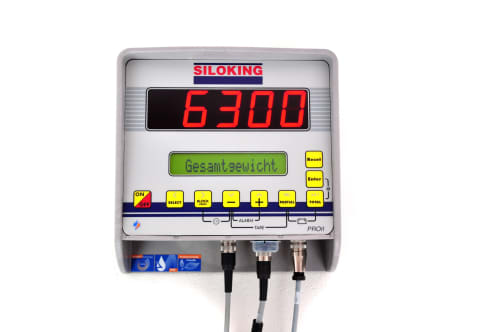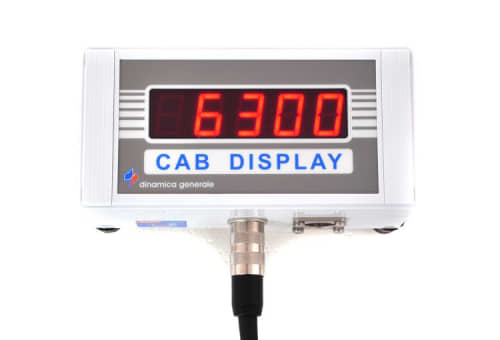 Discharge Options
The vertical mixer range can be adapted to suit a wide variety of barns or feed troughs.
From feeding onto the floor or over high feed barriers, there is a discharge solution available.
If needed a conveyor option can be fitted to transport material away from the door.
Simple discharge doors – single or multiple per machine.
Cross conveyor for discharge to either side of the machine – can be positioned at the front or rear of the machine.
Hydraulically driven conveyors, fitted onto cross conveyor or direct onto discharge door, suitable for transporting material or into troughs.
TwinLift conveyor – available for Compact 10-14 and Duo 14T-26. Can disharge in any position.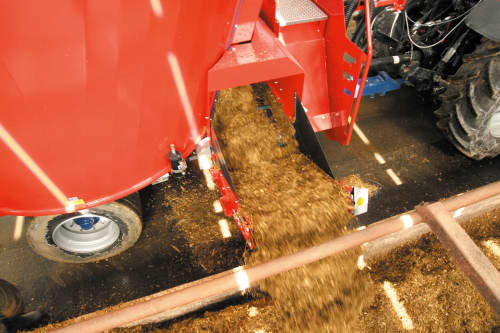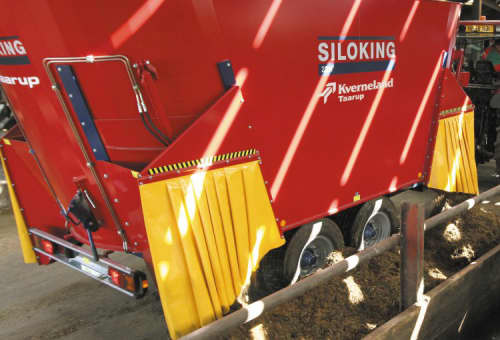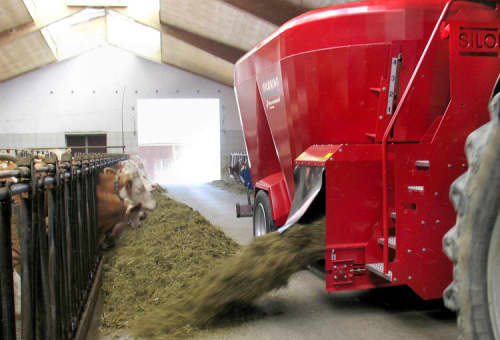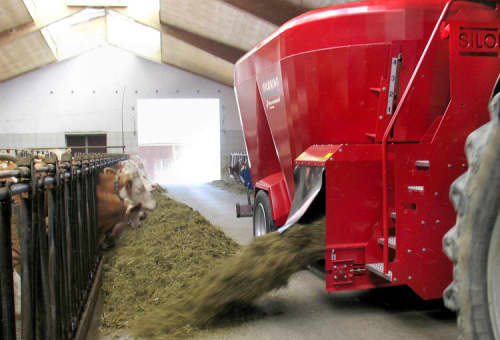 Siloking Kverneland Wireless
All information available at a glance.
Weighing system controlled from the tractor cabin.
Wireless – no disturbance of hydraulic functions.
All information is stored centrally in the machine box.
Weight information is always available – even in the silo.
Control your weighing system from the loading vehicle.
Feeding Management Software gives you full control over loading precision and feed consumption.
The SWT package includes adding weighing system.
The SWE Package combines programmable weighing system with electro-hydraulic control.