Overview
The Verti-Mix L – Maximum Performance with low overall height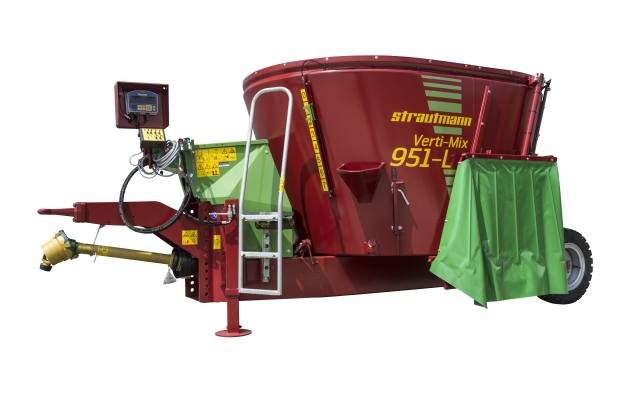 Key Features
Usable mixing capacity of 7,5-12,5 m³

Capacity expandable by 180 mm or 360 mm attachments

All components have been designed for maximum capacity

Offset axle for low overall height

Highest stability of the container due to patented embossing

Technical Specifications
| Type | Verti-Mix 951-L (7,5 / 8,5 / 9,5 [m³]) | Verti-Mix 1251-L (10,0 / 11,0 / 12,5 [m³]) |
| --- | --- | --- |
| Dimensions | | |
| Length (m) | 4,85 | 4,98 |
| Width with one-sided discharge (m) | 2,26 | 2,38 |
| Width with two-sided discharge (m) | 2,36 | 2,48 |
| Outside wheel width (m) | 1,90 | 1,90 |
| Discharge height (m) | 0,54 | 0,54 |
| Distance Centre of drawbar lug - Centre of axle (m) | 4,48 | 4,48 |
| Dead weight | | |
| Basic machine (kg) | 3.150 / 3.200 / 3.250 | 3.700 / 3.760 / 3.820 |
| Gross vehicle weight rating | | |
| Admissible tongue load (kg) | 2.500 | 2.500 |
| Technically admissible gross vehicle weight rating 15 km/h, single axle (kg) | 8.700 | 8.700 |
| Power required from | | |
| without switchgear 26 rpm (HP) | 35 / 39 / 42 | 50 / 52 56 |
| with switchgear 14.4/26 rpm (HP) | 25 / 28 / 30 | 35 / 38 / 40 |
| without switchgear 30 rpm (HP) | 44 / 47 / 51 | 67 / 69 / 73 |
| with switchgear 16.7/30 rpm (HP) | 32 / 34 / 37 | 47 / 50 / 56 |
| Axle | | |
| Track width (mm) | 1.650 | 1.650 |
| Container | | |
| Container wall thickness (mm) | 8 | 8 |
| Bottom plate (mm) | 18 | 20 |
| Container length inner dimension incl. overflow ring (m) | 2,63 | 2,93 |
| Vehicle height depending on tyres with single axle | | |
| 30 x 11.5 - 14,5 (m) | 2,11 / 2,29 / 2,47 | 2,40 / 2,58 / 2,76 |
| 250-15 18 (18 PR) (m) | 2,12 / 2,30 / 2,48 | 2,40 / 2,58 / 2,76 |
| 10.0/75-15.3 (18 PR) (m) | 2,18 / 2,36 / 2,54 | - |
| 400/60-15,5 (18 PR) (m) | 2,17 / 2,35 / 2,53 | 2,46 / 2,64 / 2,82 |
Specifications
The Vario² mixing auger in stepped flight design – Variability and strength for any purpose
Due to the patented knife adjustment system, the Vario² mixing auger in stepped flight design can be perfectly adapted to your specific conditions of use. The robust and low-maintenance  angular gear ensures a long service life even under challenging conditions.
Low power requirement
Optimum fodder structure
Homogeneous mixing
Energy-saving short mixing times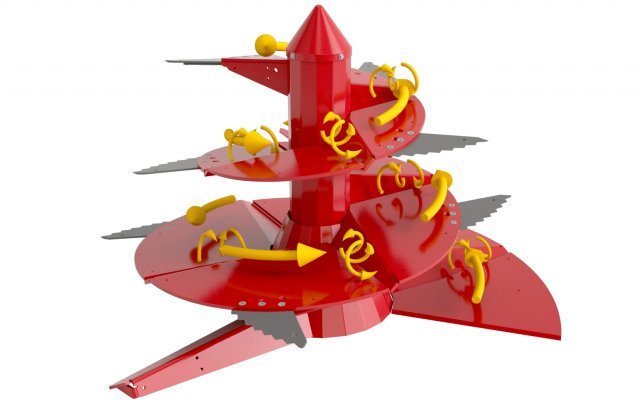 Innodur
Optional "INNODUR" wearing elements significantly extend the service life of the Vario² mixing auger in stepped flight design.
5 mm thick and 100 mm wide stainless steel elements
Screwed to the auger windings with an overlap
Subsequent mounting also possible
Ask for our heavy-duty version of the Vario2 mixing auger in stepped flight design with 20 mm strong windings for a 50 % longer service life (= 50 % less wear costs).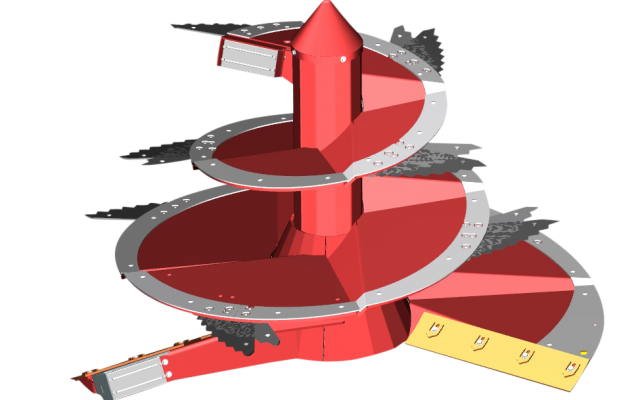 Magnetic System
Highly effective magnetic separation of metallic foreign objects
Optimum health protection for your high-yield cows
Effectively because of direct and close contact with the mixed fodder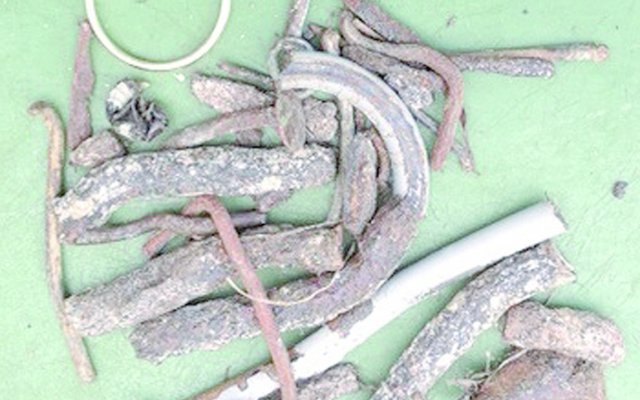 Different knife options for homogeneous mixtures and optimum fodder quantity
Individual adaptations to different natures of fodder components
Problem free retrofittable
Straw knife
Scraper: Ensure an additional mixing effect and an improved fodder movement
Bale knife: Ideal for cutting round bales
Root crop knife: Additional crushing of beets or potatoes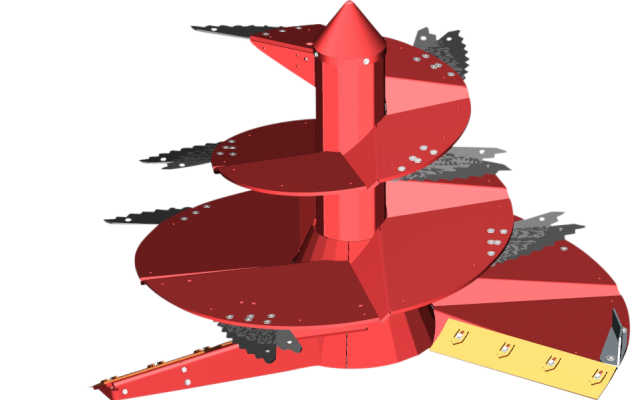 You want your business to grow – Your Verti-Mix adapts to your growing needs
The patented container embossing at the top container edge provides the Strautmann mixing container additional strength and stability. It serves as the basis for variable container extensions (0 mm – 180 mm – 360 mm) enabling you to adapt the capacity of the mixing container to your operational requirements.
Flexible customised extension of the capacity
Highest stability of the container due to embossing
Design of all components for maximum possible container capacity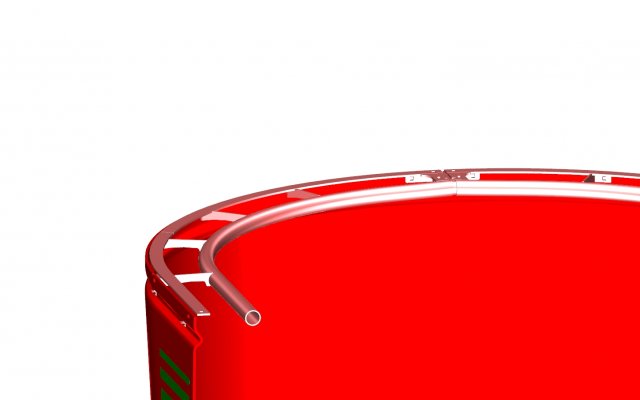 Fodder-protecting discharge via adjustable side chutes
At the side discharge devices, adjustable chutes support the fodder discharge. The side chute mechanically operated by the side gate
Moves to rest position with the gate closed – Fodder residues move onto the swathe and do not fall onto the drive path
Ensures fodder discharge beyond the lane – The wheels do not roll over the discharged fodder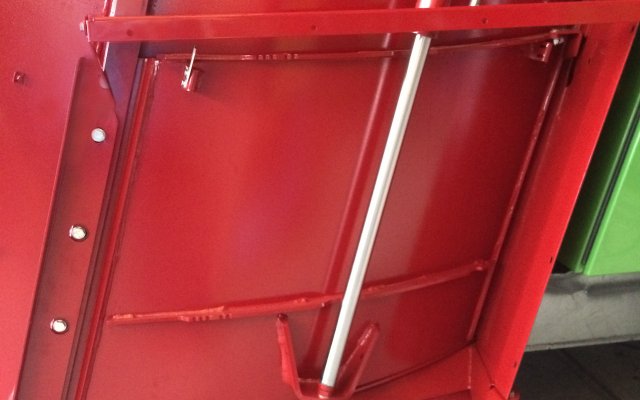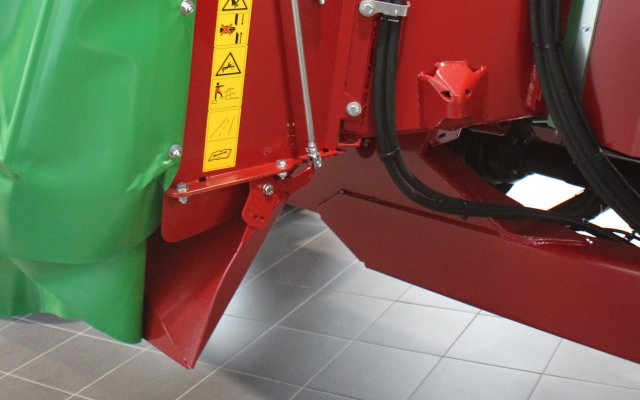 Operating and weighing – Take your choice
Strautmann responds to individual customer demands also with regard to the kind of operating device. The selection of the operating option depends on the user's requirements.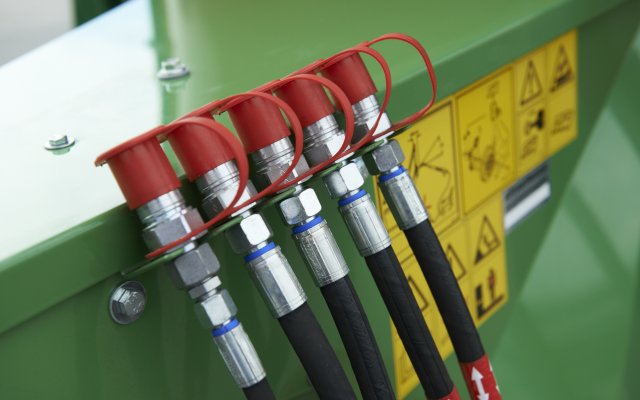 Direct tractor connection
One double-acting control device for each function. Reasonable if:
The tractor is uncoupled only rarely
The fodder mixing wagon is only equipped with a side discharge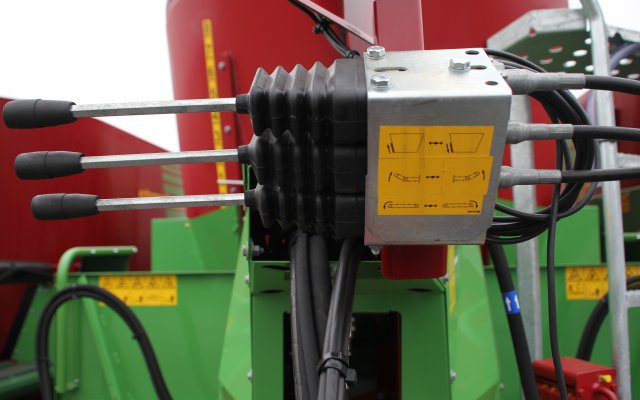 Operation via bowden cable
One double-acting control device at the tractor or alternatively one single-acting control device with free return line. Reasonable if:
Older tractors with only a few control devices are used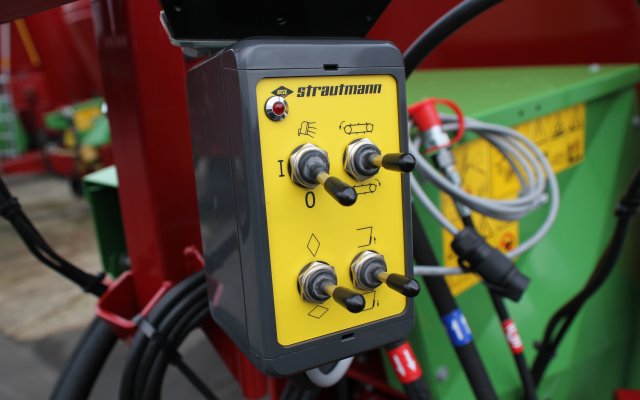 Electrical control set
One double-acting control device at the tractor or alternatively one single-acting control device with free return line. Reasonable if:
awareness of comfort is existent and an increase in efficiency is requested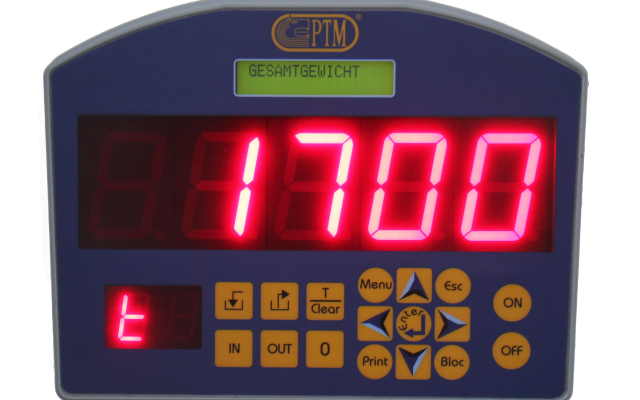 PTM HL 50 – programmable weighing device without data Transfer
Sart model of the Strautmann weighing devices.
50 recipes
From 30 ingredients
Assessment
Acoustic/Visual signal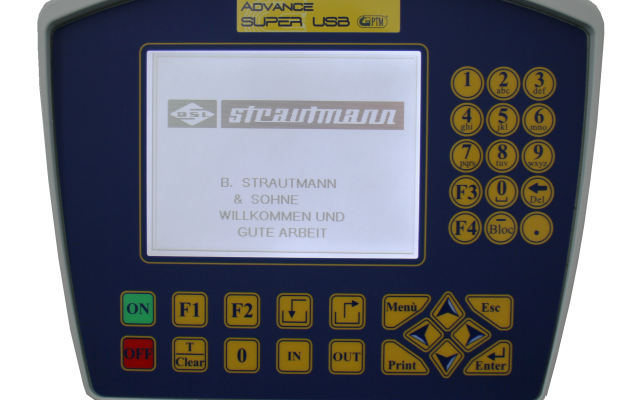 PTM Advance Super USB – programmable weighing device with data transfer
A complete feeding control including time recordingis of fundamental importance for cost optimisation on dairy farms.
150 recipes
From 30 ingredients
Multiline Display
Multi-Link compatible – several devices can be  connected
Optional: Read-out and management by means of included Software
Optional: Wireless communication with farm PC via WLAN antenna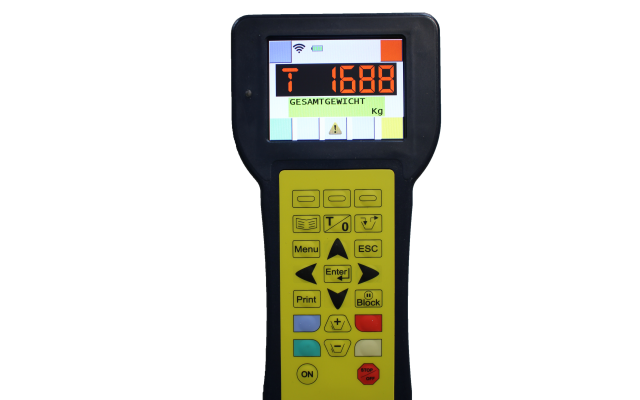 PTM AV 70 – Radio remote control
The PTM AV 50 is a radio remote control to fit HL 50 and PTM Advance Super USB
30 m of range
Multi-Link compatible
Individual fixing on the charging vehicle by means of integrated magnet
Can be easily carried by hand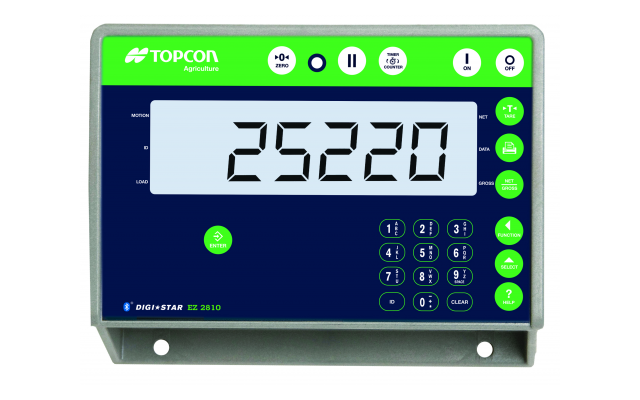 Adding Scale EZ 2810
Without data Transfer
Tare function
Mixing time adjustable
With Bluetooth antenna (free "FeedApp" for easy preparation of feed rations with  your Smartphone)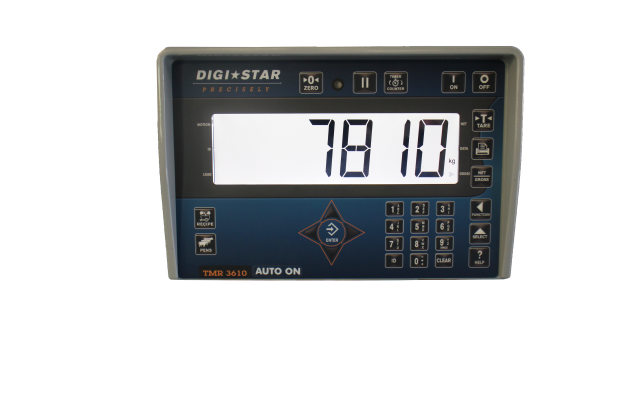 Digi Star EZ 3610
Programmable weighing device
150 Recipes
99 Ingredients
With optional data transfer if software packages are available